News Release

The 30th All Japan Young Koi Show
Date:2013-03-19
Date : March 16th_17th.2013
Show Site : Ai Chikyu-haku Memorial Park
Grand Champion

Category : Kohaku
Size : 63cm
Koi Age : 4 years old
Owner : Elna Koi
Breeder : HOSHIKIN YORIJO
Dealer : HOSHIKIN YORIJO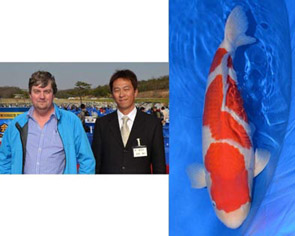 Remarks
Fed and grown using the diets produced by Kyorin.
Adult Champion

Category : Kohaku
Size : 63cm
Koi Age : 3 years old
Breeder : SAKAI FISH FARM CO.,LTD.
Dealer : NARITA KOI FARMS JAPAN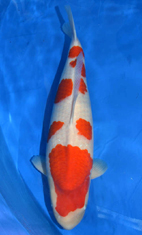 Remarks
Fed and grown using Saki-Hikari® Series, etc. and finished up by Saki-Hikari® Pure White™.